Engine Electrical

parts for your
2012, Double Cab Tundra Large 8 Cylinder (5.7L)



What's New List
Sparks Toyota Online
Performance Parts
p/n 250-1903-BZP
BackZone Plus Ultrasonic Park Assist

---

MSRP: $99.95

Your Sale Price:
$69.95

Sparks parts' prices are already discounted and no other coupons or discounts are valid on toyotaparts.sparkstoyota.com's internet parts and accessories.

for Larger Image

Our reasonable shipping charges
are calculated in your basket prior to check out.
Need International Shipping? Click Here for options
Description:
The BackZone Plus is a revolutionary parking assist system developed by Rostra Precision Controls designed to give every driver peace-of-mind while parking their vehicle in cramped quarters with a universal solution to color-matched sensors. The BackZone Plus audibly alerts drivers to the potential dangers of nearby obstacles through the use of an included buzzer built into a digital display that can be mounted on your sun visor or dashboard. When the vehicle is put into reverse, the system will sound a "beep" alerting the driver it has been activated. The system will further alert the driver to the presence of obstacles within each of it's detection zones. From a pulsing beep to a steady tone, the BackZone Plus system works to keep drivers aware of their surroundings. The system goes silent again only when an obstacle is no longer in range of contacting the vehicle.
Assists drivers in making safer parking decisions
Helps prevent costly vehicle body repairs
Alerts drivers to objects as far away as 5' behind the vehicle
Triangulation Detection Software offers consistency on targets of all densities with fewer false alarms
Trucks need to also order 250-1919 to install, please note this upon checkout. This install kit costs $19.95 extra.
Download Instruction Manual

Additional Information:
Prices are subject to change without notice.
Parts delivery contingent upon availability.
Orders will be confirmed within 48 hours.
Installation:
Installation instructions not included.
Note:
Self-installed parts (any part not installed by a shop) that needs to be warrantied will first need to be inspected/tested by a shop to determine if the issue is related to installation. After this has been done we can proceed with the warranty as normal.
Warranty:
Toyota does not warranty parts from other manufacturers. The warranty will be handled through the corresponding manufacturer and we can provide assistance in processing the claim.
---

PitStop Wheel App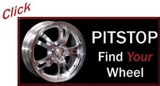 Try new wheels on your vehicle, a wide variety to preview.



Home :: Parts Search :: Information :: Links :: Contact Us :: Privacy Policy
Sparks Toyota, Inc.
4855 Hwy 501, Myrtle Beach, SC 29579
866-249-3607
Contact Jamie, Tim, Micah, or Greg for help today!

Copyright© 2004-16, Sparks Toyota, Inc.
Official retailer and wholesaler of TRD and Toyota Performance parts.