Interior Mods

parts for your
2011, Highlander 4 Cylinder



What's New List
Sparks Toyota Online
Performance Parts
p/n PT374-48090
Auto-Dimming Mirror

---

MSRP: $280.00

Your Sale Price:
$204.00

Sparks parts' prices are already discounted and no other coupons or discounts are valid on toyotaparts.sparkstoyota.com's internet parts and accessories.

for Larger Image

Our reasonable shipping charges
are calculated in your basket prior to check out.
Need International Shipping? Click Here for options
Description:
Fits all Highlanders except Limited model. The automatic-dimming inside mirror relieves drivers from enduring the full glare of headlights from vehicles behind them through the use of two sensors attached to the mirror: a forward-facing light detection sensor, which detects the lighting conditions surrounding the vehicle; and the rear light detection sensor, which detects the light that strikes the inside mirror from behind the vehicle. During nighttime driving, if a difference in intensity exists between the surrounding light and the light reflected off the inside mirror, the auto-dimming feature automatically reduces the reflection rate of the inside mirror to dampen the glare and improve the driver's rear view. The Highlander inside mirror also features a compass display in the upper right-hand corner of mirror.

Additional Information:
Prices are subject to change without notice.
Parts delivery contingent upon availability.
Orders will be confirmed within 48 hours.
Installation:
Installation instructions not included.
Note:
Self-installed parts (any part not installed by a shop) that needs to be warrantied will first need to be inspected/tested by a shop to determine if the issue is related to installation. After this has been done we can proceed with the warranty as normal.
Warranty:
All Toyota OEM parts are guaranteed for 12 months regardless of mileage from the date of purchase.
---

PitStop Wheel App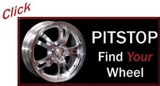 Try new wheels on your vehicle, a wide variety to preview.



Home :: Parts Search :: Information :: Links :: Contact Us :: Privacy Policy
Sparks Toyota, Inc.
4855 Hwy 501, Myrtle Beach, SC 29579
866-249-3607
Contact Jamie, Tim, Micah, or Greg for help today!

Copyright© 2004-16, Sparks Toyota, Inc.
Official retailer and wholesaler of TRD and Toyota Performance parts.