Audio/Electronics

parts for your
2009, Double Cab Tundra 6 Cylinder



What's New List
Sparks Toyota Online
Performance Parts
p/n PT923-00111
BLU Logic Hands Free System - LIMITED QUANTITY AVAILABLE

---

MSRP: $229.00

Your Sale Price:
$99.00

Sparks parts' prices are already discounted and no other coupons or discounts are valid on toyotaparts.sparkstoyota.com's internet parts and accessories.

Our reasonable shipping charges
are calculated in your basket prior to check out.
Need International Shipping? Click Here for options
Description:
Enjoy hands free convenience with the Genuine Toyota BLU Logic. The BLU Logic® hands-free system integrates with the factory audio system to initiate and answer cellular phone calls, enabling cell phone use that is essentially "hands free." You can listen to incoming and outgoing cellular calls through the front factory speakers and a small microphone is designed to capture the voices of vehicle occupants. Incoming calls are answered with the push of a button. Outgoing calls are placed by cellular phone dialing and speaking into the fixed microphone provided. The sound level of incoming calls is easily adjusted up or down with simple, clearly identified button functions.User's Manual
NOTE: BLU Logic conflicts with:
1) Audio with JBL is a conflict or
2) Audio with Navigation is a conflict(except Scion xB, xD, tC, Corolla, RAV4, and Matrix - Navigation no conflict for these vehicles) or
3)Please confirm that a "knock-out" plate is available in the vehicle to mount the switch prior to ordering. or
4) Does not apply to 2010 Camry hybrid vehicles due to lack of switch knock-out locations or
5) conflicts with 2009 Scion xD Release Series 2.0 and 09MY Scion xB Release Series 6.0 as both vehicles come with factory embedded bluetooth
6) On Toyota branded vehicles, BLU Logic does not conflict with accessory satellite radio (XM and Sirius)
7) 2010 Sequoia has standard JBL or NAVI, so BLU Logic conflicts.

Additional Information:
Prices are subject to change without notice.
Parts delivery contingent upon availability.
Orders will be confirmed within 48 hours.
Installation:
BluLogic Hands Free System Installation Instructions, PDF format.
Need the Reader?

Note:
Self-installed parts (any part not installed by a shop) that needs to be warrantied will first need to be inspected/tested by a shop to determine if the issue is related to installation. After this has been done we can proceed with the warranty as normal.
Warranty:
All Toyota OEM parts are guaranteed for 12 months regardless of mileage from the date of purchase.
---

PitStop Wheel App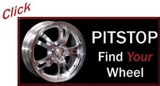 Try new wheels on your vehicle, a wide variety to preview.



Home :: Parts Search :: Information :: Links :: Contact Us :: Privacy Policy
Sparks Toyota, Inc.
4855 Hwy 501, Myrtle Beach, SC 29579
866-249-3607
Contact Jamie, Tim, Micah, or Greg for help today!

Copyright© 2004-16, Sparks Toyota, Inc.
Official retailer and wholesaler of TRD and Toyota Performance parts.