Suspension & Brakes

parts for your
2009, Scion tC



What's New List
Sparks Toyota Online
Performance Parts
p/n tctrdspcl1
TRD Struts, Rear Sway Bar & Lowering Springs Set

---

MSRP: $920.00

Your Sale Price:
$NA

Sparks parts' prices are already discounted and no other coupons or discounts are valid on toyotaparts.sparkstoyota.com's internet parts and accessories.

Our reasonable shipping charges
are calculated in your basket prior to check out.
Need International Shipping? Click Here for options
Description:

Upgrade your suspension with the best sports parts available. Take advantage of Sparks Toyota-Scion's Suspension Special. All three superior parts for one low price. While supplies last.

TRD's Performance Struts, p/n PTR04-21051, are constructed of a twin-tube design and feature multi-stage, velocity-sensitive valving so shocks adjust automatically to varying road conditions.

TRD Rear Sway Bar, p/n PTR11-21051-10, reduces body roll during cornering resulting in improved overall stability, increased maneuverability more neutral cornering. Powder-coated in TRD red, the TRD Rear Sway Bar offers a significant rate increase over stock – 39% stiffer in the "street" setting (outer hole), and 64% stiffer in the "race" setting (inner hole).

TRD Lowering Springs, p/n PTR11-21070-03, lowers the tC approximately 1.25" in the front and 0.5" in the rear, offering a more aggressive stance and lower center of gravity. This provides added stability in hard cornering and provides a smooth, comfortable ride. Spring rate is increased 18% in the front, and 26% in the rear over stock springs.

Springs are in red.

Additional Information:
Prices are subject to change without notice.
Parts delivery contingent upon availability.
Orders will be confirmed within 48 hours.
Installation:
Installation instructions not included.
Note:
Self-installed parts (any part not installed by a shop) that needs to be warrantied will first need to be inspected/tested by a shop to determine if the issue is related to installation. After this has been done we can proceed with the warranty as normal.
Warranty:
TRD Sport Parts lnstalled by Dealer
TRD Sport Parts are warranted for 12 months or 12,000 miles from the date of installation or for the balance of the new car warranty in force on the date of installation, whichever is greater, when TRD Sport Parts are installed by an authorized Toyota or Scion Dealer.
TRD Sport Parts Not Installed by a Dealer
TRD Sport Parts installed by anyone other than an authorized Toyota or Scion dealer are warranted for 12 months or 12,000 miles from the date of purchase only and the warranty coverage is limited to the replacement value of the TRD Sport Part.
Further Warranty Information
---

PitStop Wheel App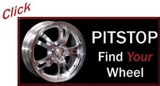 Try new wheels on your vehicle, a wide variety to preview.



Home :: Parts Search :: Information :: Links :: Contact Us :: Privacy Policy
Sparks Toyota, Inc.
4855 Hwy 501, Myrtle Beach, SC 29579
866-249-3607
Contact Jamie, Tim, Micah, or Greg for help today!

Copyright© 2004-16, Sparks Toyota, Inc.
Official retailer and wholesaler of TRD and Toyota Performance parts.