Supercharger / Turbocharger

parts for your
2007, Double Cab Tundra Large 8 Cylinder (5.7L)



What's New List
Sparks Toyota Online
Performance Parts
p/n PTR29-34070
5.7L Supercharger & Fit Kit FREE SHIPPING!

---

MSRP: $7595.00

Your Sale Price:
$7195.00

Sparks parts' prices are already discounted and no other coupons or discounts are valid on toyotaparts.sparkstoyota.com's internet parts and accessories.

for Larger Image

Our reasonable shipping charges
are calculated in your basket prior to check out.
Need International Shipping? Click Here for options
Description:
SOLD AS A KIT (SUPERCHARGER AND FIT KIT). KIT WILL BE MAGNUSON PART NUMBER: 01-19-57-107-BL
Use code SCMAGNUSON for special pricing. Contact us for any flex fuel questions.
****MUST READ**** The 5.7 Supercharger was not designed to be installed onto the Flex Fuel engine. Sparks Toyota, Sparks Parts, or Toyota will not offer a warranty for any damages that may occur. By purchasing the supercharger kit you agree to these terms. Please contact us for further details.
Features:
Unique design fully integrated into the engine with the latest generation Eaton® Twin Vortices System (TVS) roots-type rotor pack.  The twin four-lobe rotors feature 160-degree twist improves air-handling, noise, and vibration characteristics.
Kit includes:
- High flow fuel injectors, single belt drive, and lower heat range iridium-tip spark plugs.
- Water-to-air intercooler system with a custom low temperature radiator (LTR)

Performance Improvements
Horsepower and torque ratings were validated by SAE J1349 Surface Vehicle Certification test procedures.
- Increases horsepower at the crank (BHP) to 504HP (SAE Net) from 381HP.
- Increases torque to 550 lb.-ft. (SAE Net) from 401 lb-ft
Benefits
Delivers the best combination of power, throttle response and improved low-end torque.
Efficient, durable, reliable and virtually maintenance-free with self-contained internal lubrication, requiring no external oil supply
3 Year/ 36,000 Mile warranty from the manufacturer on the supercharger parts only

Additional Information:
Prices are subject to change without notice.
Parts delivery contingent upon availability.
Orders will be confirmed within 48 hours.
Installation:
5.7L Supercharger Installation Instructions, PDF format (large file 4.5 MB, 54 pages).
Need the Reader?

Note:
Self-installed parts (any part not installed by a shop) that needs to be warrantied will first need to be inspected/tested by a shop to determine if the issue is related to installation. After this has been done we can proceed with the warranty as normal.
Warranty:
TRD Sport Parts lnstalled by Dealer
TRD Sport Parts are warranted for 12 months or 12,000 miles from the date of installation or for the balance of the new car warranty in force on the date of installation, whichever is greater, when TRD Sport Parts are installed by an authorized Toyota or Scion Dealer.
TRD Sport Parts Not Installed by a Dealer
TRD Sport Parts installed by anyone other than an authorized Toyota or Scion dealer are warranted for 12 months or 12,000 miles from the date of purchase only and the warranty coverage is limited to the replacement value of the TRD Sport Part.
Further Warranty Information
---

PitStop Wheel App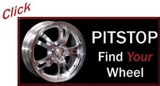 Try new wheels on your vehicle, a wide variety to preview.



Home :: Parts Search :: Information :: Links :: Contact Us :: Privacy Policy
Sparks Toyota, Inc.
4855 Hwy 501, Myrtle Beach, SC 29579
866-249-3607
Contact Jamie, Tim, Micah, or Greg for help today!

Copyright© 2004-16, Sparks Toyota, Inc.
Official retailer and wholesaler of TRD and Toyota Performance parts.